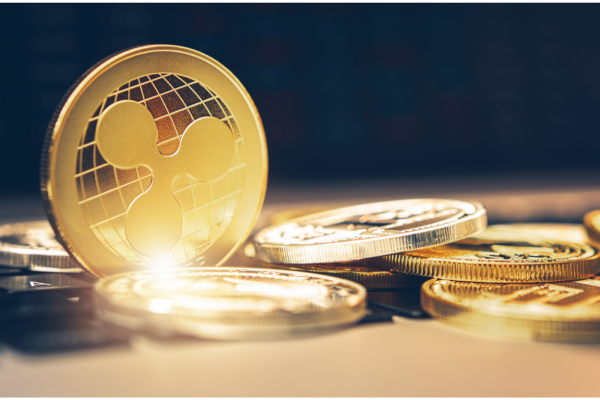 Setting up an individual retirement account (IRA) is an excellent way to diversify an investment portfolio and secure retirement savings. Investors can purchase precious metals through an IRA and keep them in a secure depository until they retire.
Previously, the Internal Revenue Service (IRS) allowed individuals to purchase American Eagle gold and silver coins through their precious metals IRA. However, with the passing of the Taxpayer Relief Act of 1997, the list of IRS-eligible precious metals has expanded, allowing investors to buy many different types of physical precious metals, including gold, silver, platinum, and palladium bullion and coins.
What Is a Precious Metals IRA?
It is a form of self-directed IRA that allows you to purchase physical precious metals using the funds in your account. Gold, silver, platinum, and other precious metals have historically grown in value over the long term, making them a great investment to diversify your retirement portfolio and reduce volatility.
A key thing to remember is that just like regular IRAs, precious metals IRAs also have the same contribution limits.
Should You Open a Precious Metals IRA?
A retirement or investment portfolio should consist of diverse assets (traditional and non-traditional) to ensure steady long-term growth and reduce risk.
Investing in precious metals is a great way to add some sparkle to your portfolio, allowing you to protect a portion of your funds during inflationary times or economic uncertainty.
One of the best ways to do that is through setting up a precious metals IRA. However, you can also hold precious metals through ETFs and mutual funds. It's best to speak to an experienced financial consultant to understand which one could help you better achieve your financial goals.
What Are the Minimum Fineness Requirements to Qualify as an IRS-eligible Precious Metal?
Whether you're looking to invest in gold, silver, palladium, or platinum bullion, bars, or coins, it is crucial to ensure that they meet the IRS minimum fineness requirement.
The following are the requirements the precious metals must meet before you can purchase them for your IRA:
Gold – 99.5% pure
Silver – 99.9% pure
Platinum – 99.95% pure
Palladium – 99.95% pure
The refiner, assayer, or manufacturer of rounds, bars, and coins must have accreditation or certification from relevant organizations, such as NYMEX, LME, TOCOM, and the national government mint.
Proof coins must be in their original mint packaging and come with a certificate of authenticity.
What Are the IRS-approved Precious Metals Allowed in an IRA?
The following are some of the most highly sought-after IRS-approved precious metals investors can purchase through their precious metals IRAs:
Valcambi Gold Combibar
Technically designed to serve as an investment bar, the Valcambi Gold Combibar delivers barterable fractional gold at a competitive price. Like a chocolate bar, you can snap 1-gram pieces of the gold bar without losing material for liquidity purposes.
Russian Ballerina Palladium coins
Considered to be highly valued among collectors, the Russian Ballerina Palladium Coins were produced by the Moscow Mint from 1989 to 1995. They are valuable due to their intricate designs and limited mintage.
Mexican Libertad Coins
Originating from Mexico, the Mexican Libertad Coins are silver and gold bullion coins minted by the La Casa de Moneda de México. They contain 99.9% silver or gold and come in different sizes.
Johnson Matthey Silver Bar
When it comes to silver bullion products, the Johnson Matthey Silver Bar leads the pack with its long history and standout reputation for product quality and authenticity.
Available in 1 oz, 10 oz, and 100 oz sizes, Johnson Matthey bars carry great liquidity, making them an excellent purchase for investors.
Johnson Matthey Gold Bar
Made of 99.99% pure gold, Johnson Matthey Gold Bars are typically available in 1 oz and 10 oz sizes. Manufactured to a high standard, these gold bars have a unique serial number, making them highly sought after in the precious metals market.
Isle of Man Noble Coins
Originally an old English coin, the Isle of Man Noble coins are now produced by Pobjoy Mint and feature a Viking ship on the front and a portrait of Queen Elizabeth II on the back. 
IRA-approved Silver
There are many different silver bullion, bars, and coins that investors can purchase for their IRA, some of which include American Silver Eagles, Canadian Silver Maple Leafs, and Austrian Philharmonic Silver Coins. The silver must have a minimum fineness of 99.9% to receive an IRA approval.
IRA-approved Gold
An IRA-approved gold product includes bars, rounds, coins, and bullion that are 99.5% pure. Most gold IRA companies sell these types of precious metals, and finding the right one shouldn't be difficult.
Credit Suisse Palladium Bars
Manufactured by Valcambi, a precious metals refining company located in Switzerland, Credit Suisse Palladium Bars have a 99.95% purity and are available in 1-ounce size only.
Credit Suisse Gold Bars
Valcambi produces Credit Suisse Gold Bars in all sizes, from 1 gram to 1 kilogram. Made from 99.99% pure gold, these precious metals are great for portfolio diversification and ensuring stability during economic uncertainty.
Canadian Silver Maple Leaf Coins
Issued annually by the Government of Canada since 1988, Canadian Silver Maple Leaf Coins are second in popularity only to the American Silver Eagle. The 99.99% silver content makes the coin among the finest official bullion coins in the world.
Canadian Platinum Maple Leaf Coins
Considered to be the official bullion platinum coin of Canada, the Canadian Platinum Maple Leaf Coins were initially minted in 1988. Containing 99.95% pure platinum, these coins were reintroduced in 2009 with a 1 oz weight, making it a standard issue.
Canadian Palladium Maple Leaf Coins
Made of 99.95% pure palladium, the Canadian Palladium Maple Leaf Coins are a mint of bullion coins from Canada. Although these coins are legal tender in the Great White North, they have a face value much lower than the market value of the materials used to make them.
Canadian Gold Maple Leaf Coins
Issued annually by the Government of Canada, the Canadian Gold Maple Leaf Coins are legal tender with a face value of $50 Canadian dollars. It is the second-ever gold bullion produced in the world.
Baird Co Palladium Bars
Refined and assayed by Baird & Co, the Baird Co Palladium Bars guarantee a fineness of 99.95%, and each bar carries a unique serial number, Baird & Co mark, and weight. 
Austrian Philharmonic Silver Coins
Made of 99.9% pure silver, the Austrian Philharmonic Silver Coins are legal tender in Austria with a face value of 1.5 euros. Also referred to as Vienna Philharmonics, these coins get their name from the world-renowned Vienna Philharmonic Orchestra, which you can see on the front and back of the coin.
Austrian Philharmonic Gold Coins
Introduced in 1989, the Austrian Philharmonic Gold Coins have a 99.99% fineness and are a particular favorite among European investors. Available in 1/10 oz, 1/4 oz, 1/2 oz, and 1 oz, these gold coins feature the pipe organ in the Vienna Musikverein's Golden Hall on the front and instruments of the Vienna Philharmonic on the rear.
Australian Kookaburra Coins
Initially produced at the Perth Mint in 1990, the Australian Kookaburra Coins are 99.99% pure silver bullion coins. They're available in many different sizes ranging from 1oz to 1kg and are highly desirable among investors.
Australian Koala Platinum Coins
Minted by the Perth Mint between 1988 and 2000, the Australian Koala Platinum Coins are one of the most recognized platinum coins in the world.
Made from 99.95% fine platinum, these precious metal coins are a great way to diversify one's retirement portfolio.
Australian Kangaroo Nugget Coins
Initially minted in 1986, the Australia Kangaroo Nugget Coins are also known as the Australian Gold Nugget. This is because the initially minted coins between 1986 – 1989 featured images of Australian gold nuggets.
With a two-tone frosted design effect, these coins, after 1989, had designs of different kangaroos, a more world-recognized symbol than the gold nugget.
American Silver Eagle Coins
Considered to be the official silver bullion coin of the United States, the American Silver Eagle Coins are made of 99.9% pure silver.
American Gold Eagle Coins
Initially released by the United States Mint in 1986, the American Gold Eagle Coins come in 1/10 oz, 1/4 oz, 1/2 oz, and 1 oz denominations. On the front of the coin, you'll find Lady Liberty with flowing hair, while on the back is a close head portrait of an eagle. This design is much different from those minted between 1986 and 2021, which featured an eagle flying over a nest containing a female eagle and her eaglet.
American Eagle Platinum Coins
Considered the official platinum bullion coin of the United States, the American Eagle Platinum Coins took two years of legislative work before the United States Mint decided to release them. The designs on each of the coins are part of a themed series.
How to Open a Precious Metals IRA?
If you've decided to open up a precious metals IRA, you need to do your research on the different companies and select a precious metals IRA provider that caters to your needs.
Next, you should contact the IRA custodian and fill out the paperwork. At the same time, reach out to your existing IRA provider and let them know you want to transfer or roll over if you're looking to fund your new individual retirement account with the money from the other one.
Once you've funded your new IRA, you can start purchasing precious metals. It's best to speak to a representative of the new custodian to get advice on the options available that best caters to your retirement or investment goals.
After you've decided which precious metals to invest in, the IRA custodian will purchase them on your behalf and have them delivered to a secure storage facility for safekeeping. It's important to note that there are IRS regulations that govern precious metals, which is why you must do your research and choose a reputable IRA provider.
Investing in precious metals is a fantastic way to spread risk, protect your savings, and ensure long-term growth. However, just like any other investment, there are risks too. Before you open up an IRA, you should consider discussing your financial goals with an experienced financial consultant.